Patient Assistant Team
Rxoom Assistant
Will iniate the call with patient to ensure
voice and video quality of the call which
will save doctors time.

PHR Platform
Review The Reports
of Labs through dedicated PHR
Platform with HIPPA Compliance
Hello Doctor friends,
We have been closely tracking the impact of Coronavirus (COVID-19) as it is continuing to spread in India. In the interest of preserv- ing the safety and well-being of patients, Rxoom team would like to extend our support to the Doctors community in every possible way to take care of their patients when they need it now more than ever. We truly understand the risk and fear patients are currently facing to go to the hospitals or clinics to see their doctors for all routine, post-op and non-urgent care. Therefore we are offering virtual OPD service to you to take care of your patient. Our below services mainly Video-conferencing, virtual assistance, as social responsibil- ity RXOOM provide this service FREE of charge to all the doctors. The whole registration process is very user friendly and fast, it takes less than.. mins to start your Virtual OPD!
Please register at Rxoom by sending WhatsApp message on
91- 8643959697 or call on 91-705709991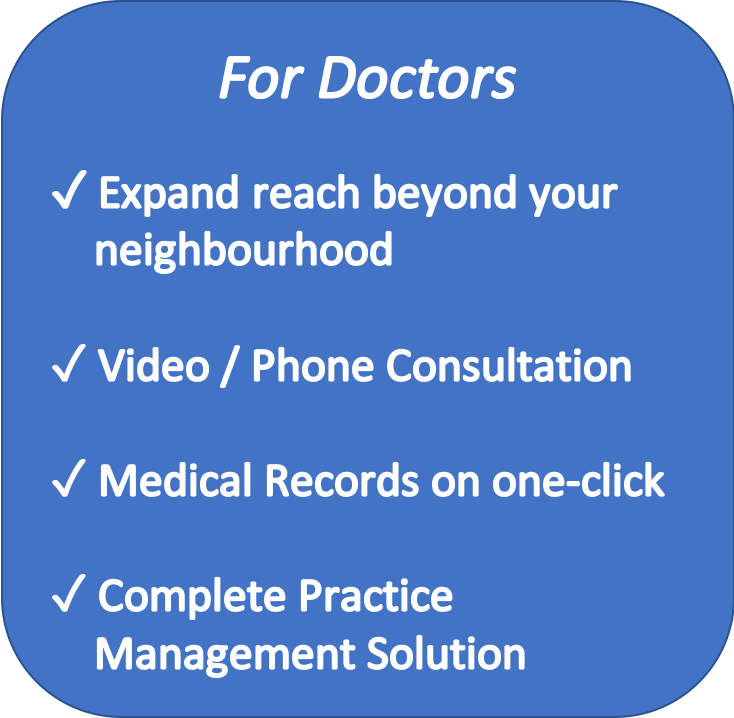 Rxoom connects Consumers to Doctors/Psychologists, Diagnostic centres and Drug stores seamlessly.
Booking Appointment can be done for Online and In-Clinic consultations.
Consumer's electronic medical records (EMR) are kept secured and private and can be accessed only by patient and his/her doctor.